Triple axle hummer limo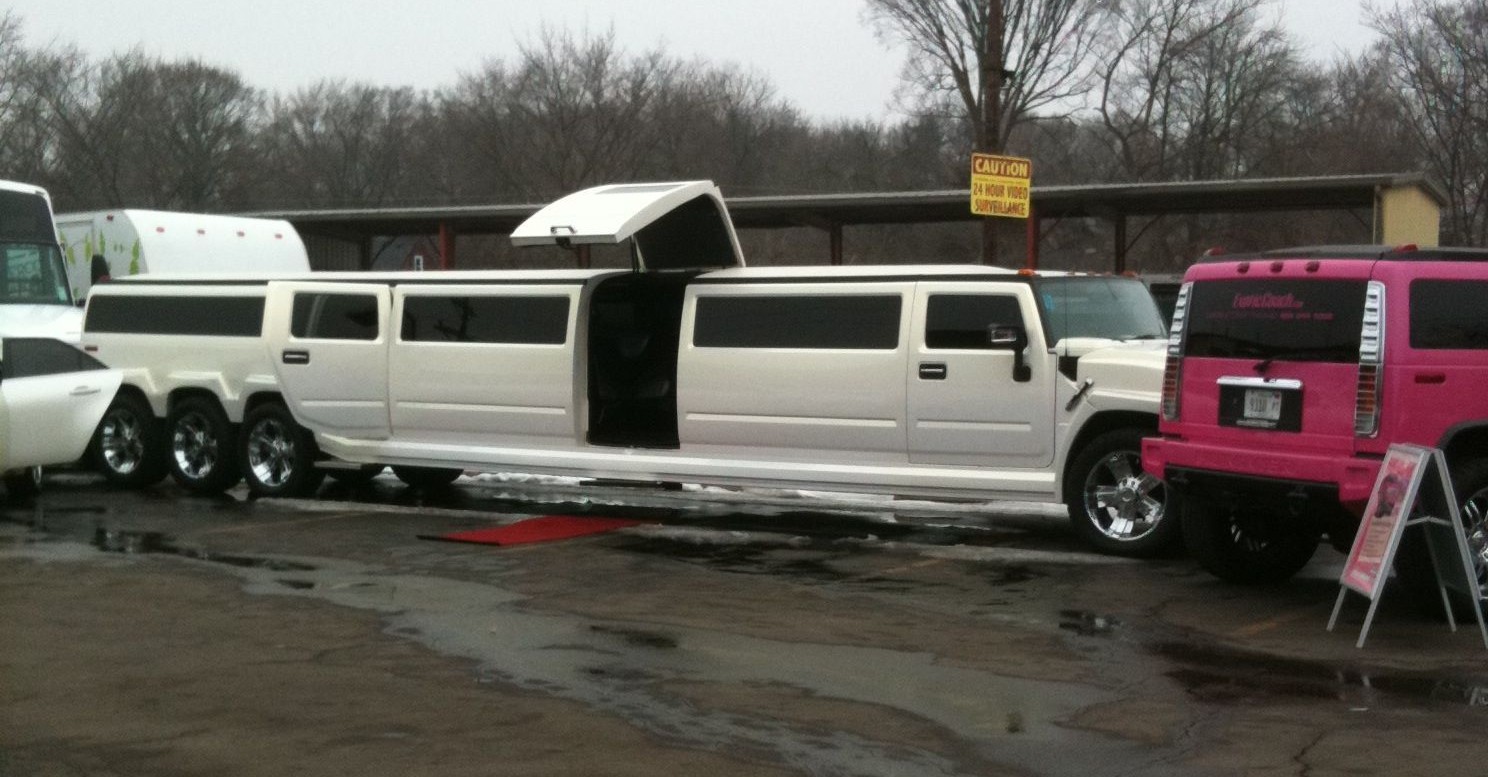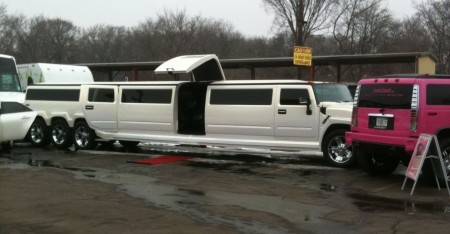 So I'm shopping around for a limo. I went with my fiancé to a local place that fabricates their own limos in house. They were doing an open house thing so the public can come and check out their fleet.
This is easily the biggest limo I have ever seen in person! I believe it holds around 30 people. It's simply massive! Very nice inside too.