Landscape project started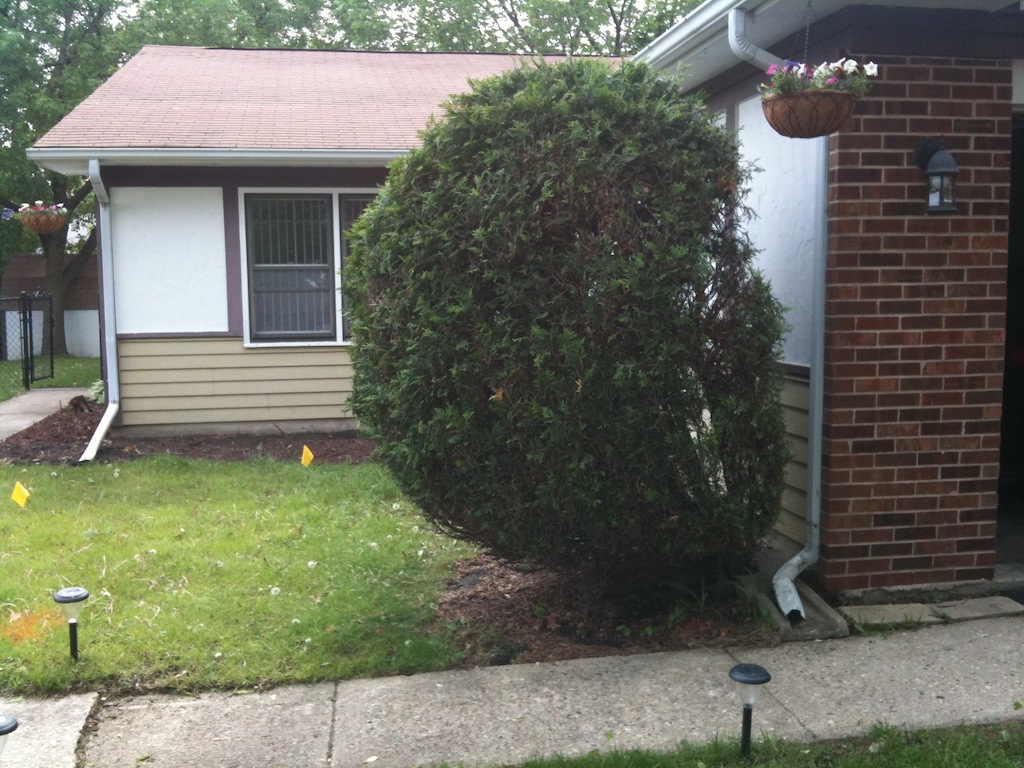 So the front yard landscaping at my house is crap. 4×4 wood barrier, red lava rock, and ugly ass overgrown bushes were around my house (I wish I had a picture of what it looked like before I started).
The plan is to remove all of it and redo it with smaller, more attractive plants, brick retaining wall and mulch.
Here is a pic of the project as of last week. A huge bush, like the one you see was already removed as well as 2 bushes in front of the house. One of the stumps remained, the others are still intact.