What is he thinking?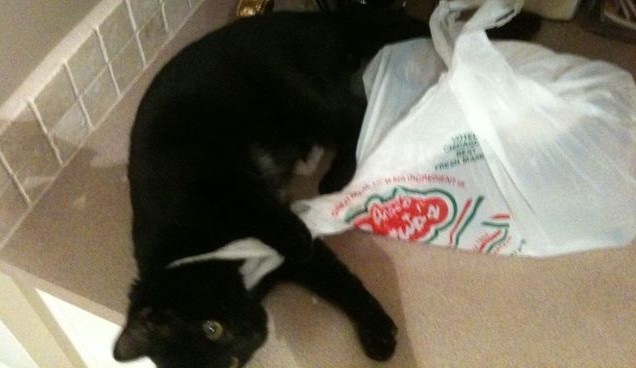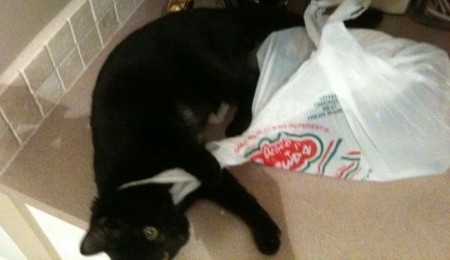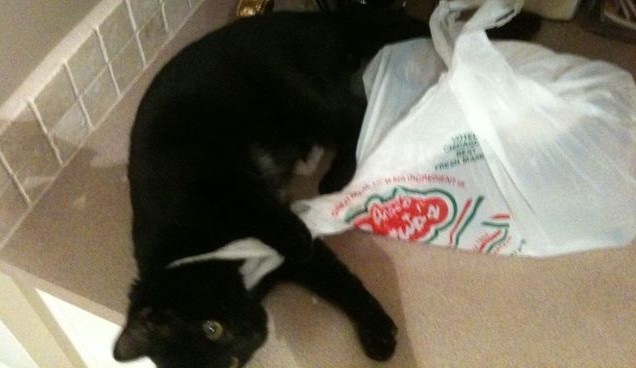 So we get a new kitten in the house and named him Jumper. Talk about a hyper kitty. He gets into everything and anything.
So it doesn't surprise me that he somehow managed to get his head in the handle part of a grocery back. Maybe he thinks he's a sea animal that got caught in a six-pack plastic holder thing like we see on TV? So we are all supposed to do our parts and cut the six-pack plastic thing with scissors so it doesn't happen. Maybe we should do it with plastic grocery bags too?