AutoBlender Cat Repeller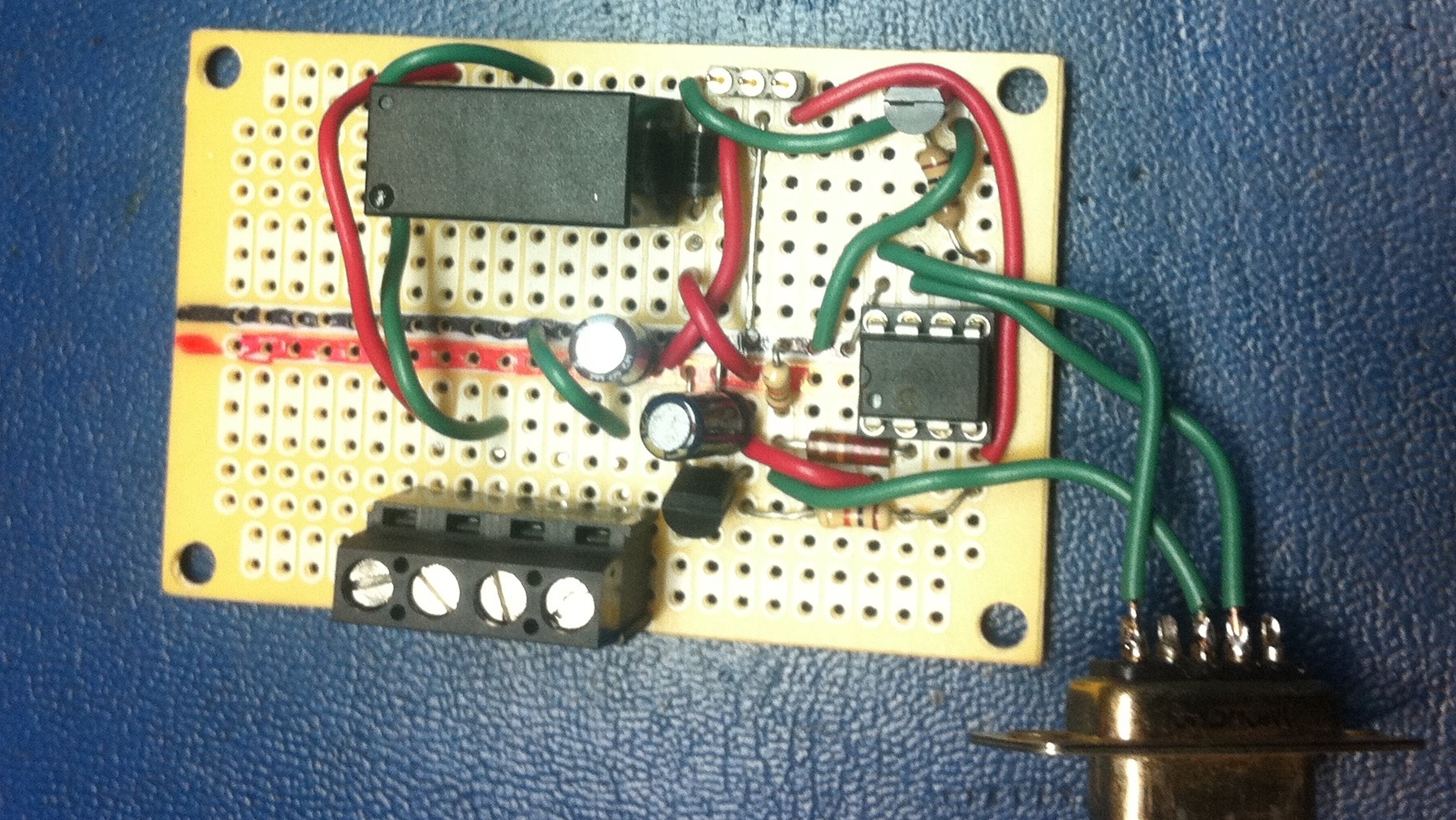 My project is moving along nicely.  Got a picture of the finished board and a video showing a test run.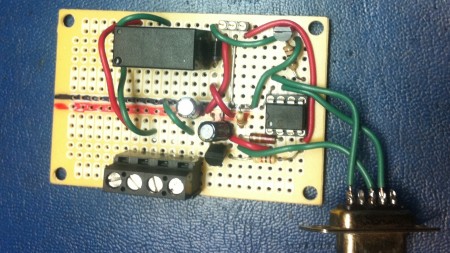 There's a terminal strip on the bottom to wire in the power supply and the wires that head off to the blender. The relay is directly across from it on the top. That's what simulates a button press. The chip on the right is the PICAXE-08M micro-controller. Plus a few other parts to make it all happen. The part you see there hanging out is a serial port that I use to program the chip with. Whats not pictured is the motion sensor. Just to the right of the relay you can see a 3 pins on a small strip. That's where I plug it into the board.
Tonight I plugged it all in and gave it a test run. Worked like a charm! I enticed the cat in the video below with a light so I could catch it in action.  While typing up this post both my cats decided to try their luck on the counter only to promptly evacuate the area the instant the blender came on. Works just as I'd hoped. All that's left now is to slightly modify the program (blender is on a tad too long) and to get it installed into a plastic project box.
Please be sure to turn up your speakers to hear it.
UPDATE: This works just as well to keep the cats from getting under or in the christmas tree!