AutoBlender Tree Protector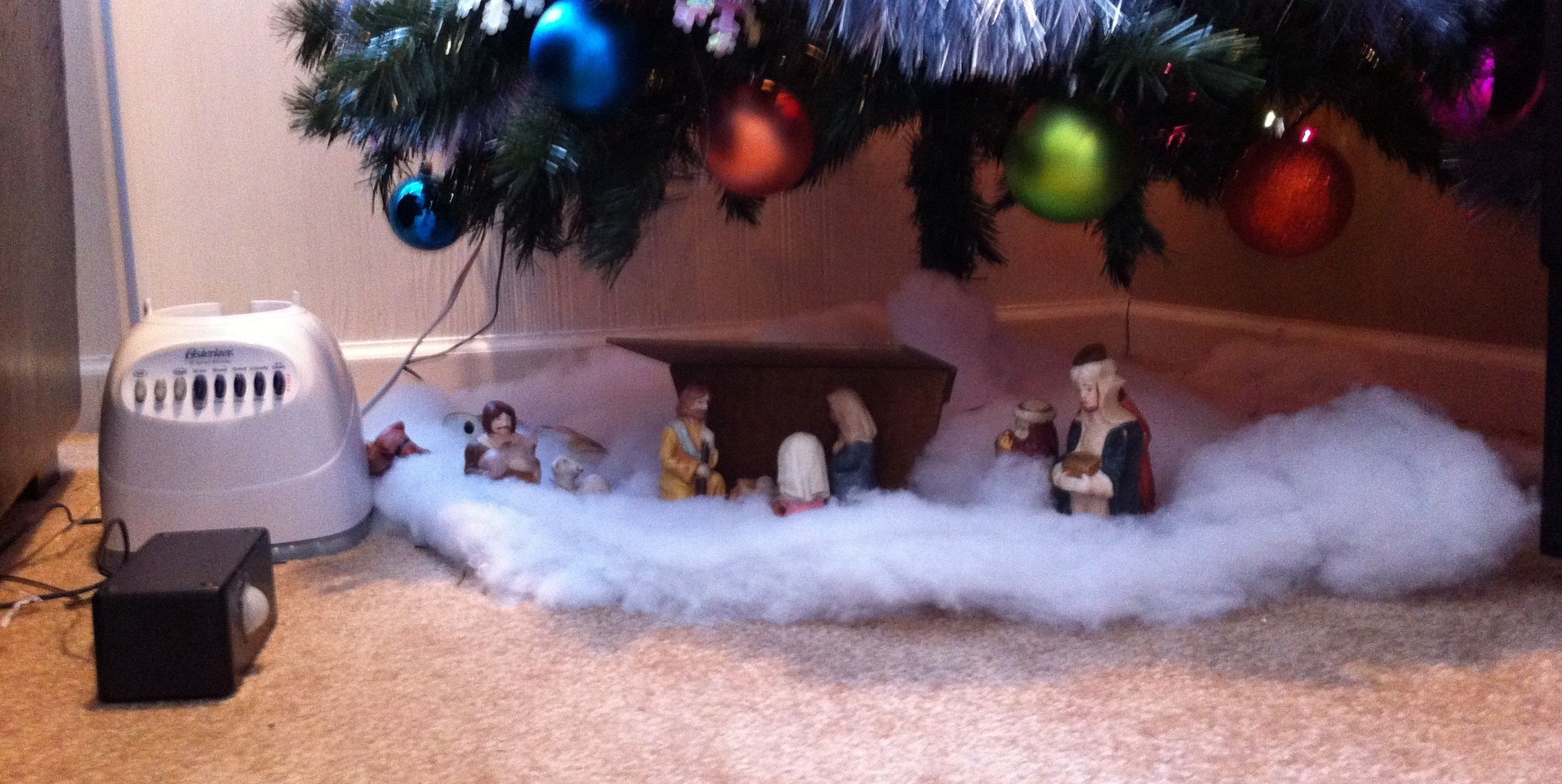 My AutoBlender Cat Repeller works so well on the counter top it only makes sense to use it to keep the cats out of the Christmas tree.
Yesterday I took it off the counter top and placed it under the tree.  Didn't take very long before that cats decided to press their luck and headed to play with the tree.  Needless to say, they didn't stick around that long once the blender went off!
This project worked so well to train the cats to not go places they are not allowed that I am tempted to build a single standalone box that can play back a loud noise (like the blender noise) to see if it works as effective as the real thing. That way I can build more than one and go back to using my blender for its original purpose, to blend food.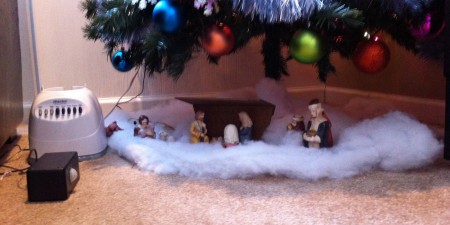 On the left you see the blender in the background and the black box in front of the blender which houses the circuit board and all associated electronics (relay, picaxe-08m, various resistors, capacitors, etc). The opaque dome you see is the motion sensor, endlessly watching over the surrounding area.