Chicago Blizzard 2011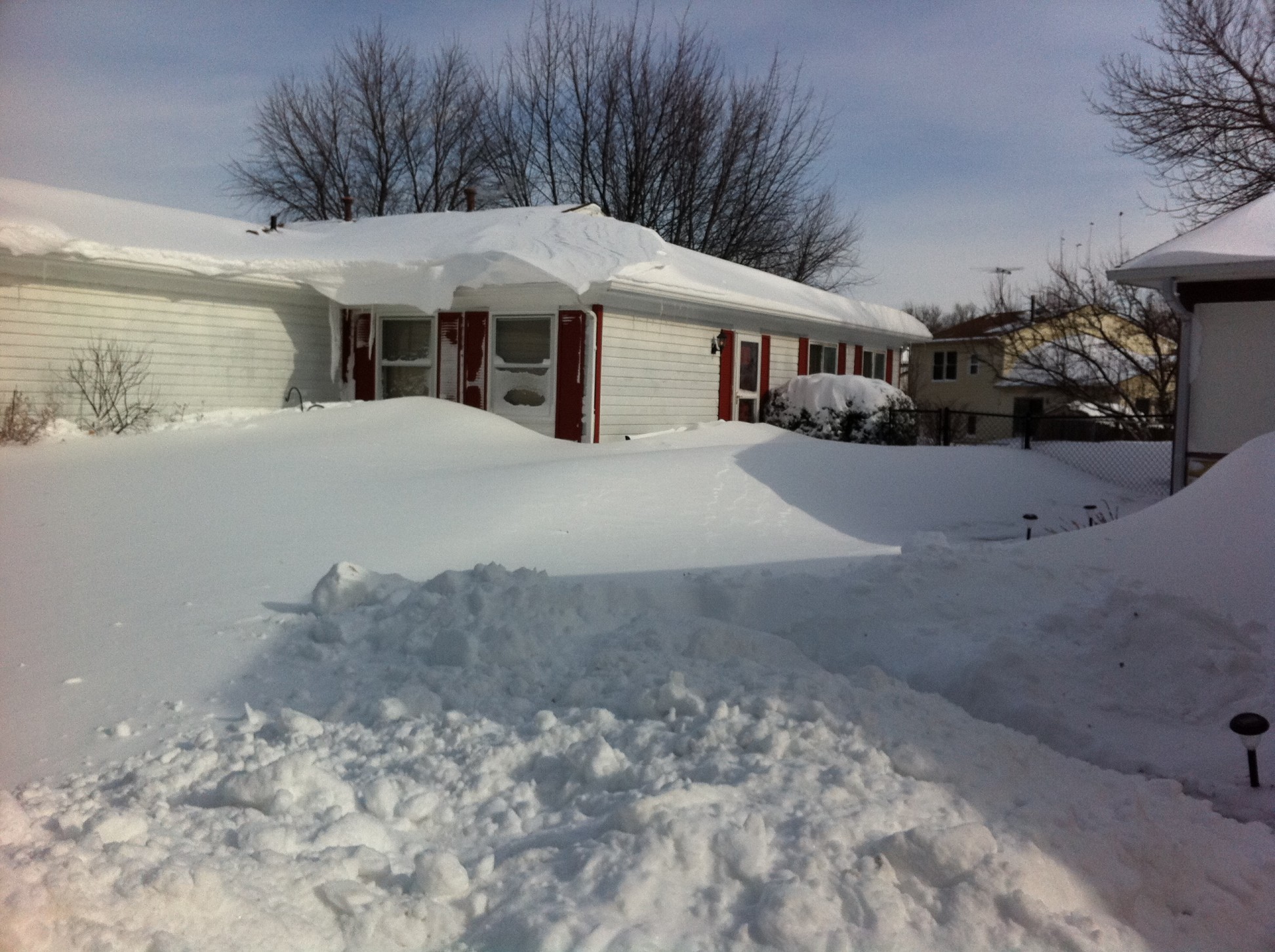 We just had a crazy blizzard rip through the Chicago area late afternoon yesterday, lasting until this morning. Check out some of the pictures I took while beginning the clean up process.
Here's a shot from the front of my house taken from my driveway. Mine is on the right, neighbor's is on the left.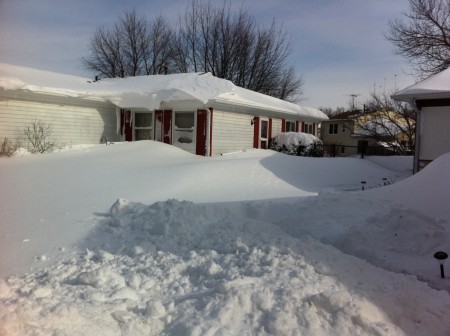 Here is one of my buried car. That's a lot of snow we need to move out of the way. My snow mounds are getting large already. I'm gonna have issues finding a place for all the snow.