What happens when you listen to your wife while playing Forza 3?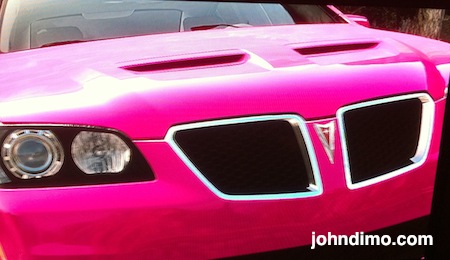 Easy, you end up with a pink race car. Good thing for me that I always use the in full screen racing view so I never actually see the car other than when it's shown on the menu screens and what not.
Why did I go with a G8 you may ask? Well, I own one (a GT, not the bad ass GXP) and thought it would be cool to use as a race car for some of the events and to build up for fun.
On a side note, the Forza team did a good job rendering the interior of the car. The dashboard looks just like the real thing!