Planted 55 gallon fish tank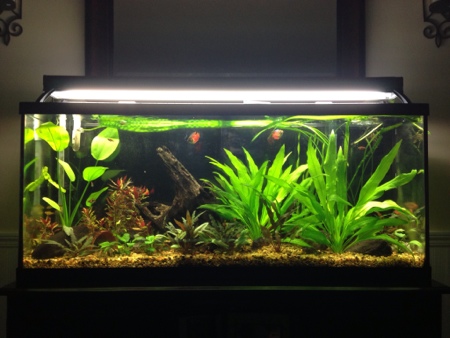 About 8 months ago I decided to get a fish tank. It's been a while since I posted anything so I decided to post a pic of what I've been doing on some spare time.
This tank has been setup for about 6 months now and has gone through lots of changes over that time. This pic is what it looks like as of about a week ago.
Maybe as time permits I'll chronicle my adventures in fish keeping to share my knowledge, successes and failures as I learn more about this hobby.